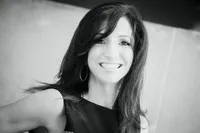 Diet Lecture Kicks Off Thursday In Birmingham
http://www.hometownlife.com/st...
Three local professionals are partnering in a unique lecture series in celebration of Women's History Month, which begins March 1.
Marla Kaminsky, owner of the Diet Center West Bloomfield; Bloomfield Hills psychotherapist Karen Davis; and Marla Michele Must, owner of Enchanted Photography in downtown Birmingham, are presenting the "Diet Center Lecture Series," a four-part series aimed at helping people understand the emotional reasons behind weight gain.
The series is free and kicks off Thursday, March 5, at the Enchanted Photography Studios at 423 Frank Street with morning sessions at 9:30 a.m. and evening sessions at 7 p.m. Davis talked about the series with the Birmingham Eccentric :
Q: A lot of lecture series focus on improving health and self-esteem. What sets this one apart?
Davis: This is not a typical diet lecture series telling you what to eat or how to exercise in order to lose weight. I am not a nutritionist or personal trainer. This is not about a quick fix. I want to help people understand root causes for their eating behavior. My goal is to help people to identify ways - stemming from their childhood - that food has become so closely linked with feelings that the two become one. I am hoping people will leave with a greater understanding of how food was transformed from a simple source of nutrition to a reward, a diversion, a punishment, a love object or a friend. In these situations people learned to use food to control their emotions and deal with feelings of powerlessness. As a result of these childhood experiences, people are primed and ready to open the fridge rather than experience unpleasant emotions.
Q: How does America's obesity rate compare to other countries?
Davis: In the last 33 years, not a single country in the world has made serious progress in the fight against obesity. Nearly one third of all living people are either overweight or obese. The U.S. is home to the highest number of obese and overweight people in the world. Unfortunately, the prognosis for our country is bad and getting worse as obesity takes its toll on adults and children alike.
Q: Would you agree there are overweight people with really great self-esteem?
Davis: I feel that carrying extra weight is always meaningful in some way. Perhaps it provides a way to hide certain aspects of oneself from others. Often times, extra weight is about being fearful. People can have a fear of heightened expectations if they are thin. Staying overweight allows them to convince themselves and others that weight disqualifies them from reaching certain goals, seeking out relationships, or engaging in physical activities. Losing weight creates a sense of fear and hesitancy. Weight becomes a justification for not even trying. "I'm too fat to do that." Some other fears associated with being overweight that I will help people to identify in my lectures are fear of attractiveness, fear of the unknown, fear of failure, fear of success, fear of losing one's identity.
Q: Why can't a person have their cake and eat it too?
Davis: People can have their cake and eat it too! They can also have their brownies, cookies, muffins and french fries! This is not about teaching people to avoid their favorite forbidden food. I want people to understand why certain foods have historically triggered them so that in the future they will be less likely to use those foods for negative purposes. I want to help people see that when they have used food in this way, they haven't actually enjoyed the food. Many people will come to understand they didn't even actually taste whatever it is they were eating.
Studies show that the average person makes around 250 decisions about food every day. Breakfast or no breakfast. Bagel or cereal? The whole portion or half? In one of my lectures, I will give them strategies based on the psychology of food.
Bloomfield Hills psychotherapist is available to help clients seven days a week
THE OAKLAND PRESS: SUBURBAN LIFE
Accessible and available are the words that ring true for psychotherapist Karen T. Davis of Bloomfield Hills and they are the mantra with which she lives by.

Davis says that crises in people's lives don't always happen between the hours of 9 a.m. to 5 p.m. Monday through Friday. Davis makes personal sacrifices to be able to offer appointments seven days a week.
"If I can help someone eliminate suffering, help them cope and prevent them from going through an emotional experience, then I want to be accessible and available," said Davis.
Since opening her practice in 1998, Davis has catered to all of Oakland County and beyond. Advanced technology such as skyping has enabled her to have one-on-one visual contact – not only nationwide but internationally, as she currently has a patient in the Middle East.
For Davis, her passion for helping others began at the age of 16 when she began to work as a dietary aid in a nursing home.
"I loved talking with the residents and found myself wanting to help them in ways that extended far beyond my job responsibilities," she said.
Years earlier, as a young teen, Davis had to cope with her parents' divorce. Her mother sent her to therapy because she started acting out and it was this experience that made her realize that this would become her dream profession.
"I would sit with this therapist week after week, not opening my mouth or saying a word. I realized at the time that I did need the help and I remember thinking that someday I would be a therapist and I would do it in a different way so that I was relatable and could make a difference," Davis expressed.
Dreams do come true. Karen received a Masters Degree in Clinical Psychology from the Michigan School of Psychology. In addition, she earned a Masters Degree in public administration with a healthcare concentration from Wayne State University. She has continued to take classes at the Michigan Psychoanalytic Institute through the years, as well.
She added, "My patients have also taught me a great deal based on their experiences, trials, tribulations, and primarily their victories. I am grateful to have them in my life."
As a psychotherapist, she refers to her style as "eclectic" where she utilizes different styles of psychotherapy that include analytic, cognitive, behavioral, solution-focused, and others.
Davis added, "I always tell my patients that I view us as a team and have been told that my style elicits a feeling of closeness, confidence and competence. My patients, both adult and teen, tell me that I am relatable and approachable — unlike traditional psychotherapy which encourages distance between the therapist and patient."
Over the years, Davis has handled many different circumstances, but depression and anxiety remain at the forefront.
She expressed, "These issues may be caused by many different circumstances including divorce, substance abuse, adjustment issues, sexual dysfunction, job stressors, family difficulties or dysfunction."
Davis has been a supporter of the Michigan Arthritis Foundation for a decade after her son was diagnosed with Juvenile Rheumatoid Arthritis as a toddler. Even now that her son has been in remission, the family continues to raise awareness and support the cause as it is very near and dear to Karen's heart. She is married and lives with her husband and 14 year old son in Bloomfield Hills.
Psychotherapist Karen T. Davis' office is located at 36400 Woodward Avenue Suite 225 in Bloomfield Hills. For more information, call 248-210-8110 or visit karentdavis.com